Disclosing Your Disability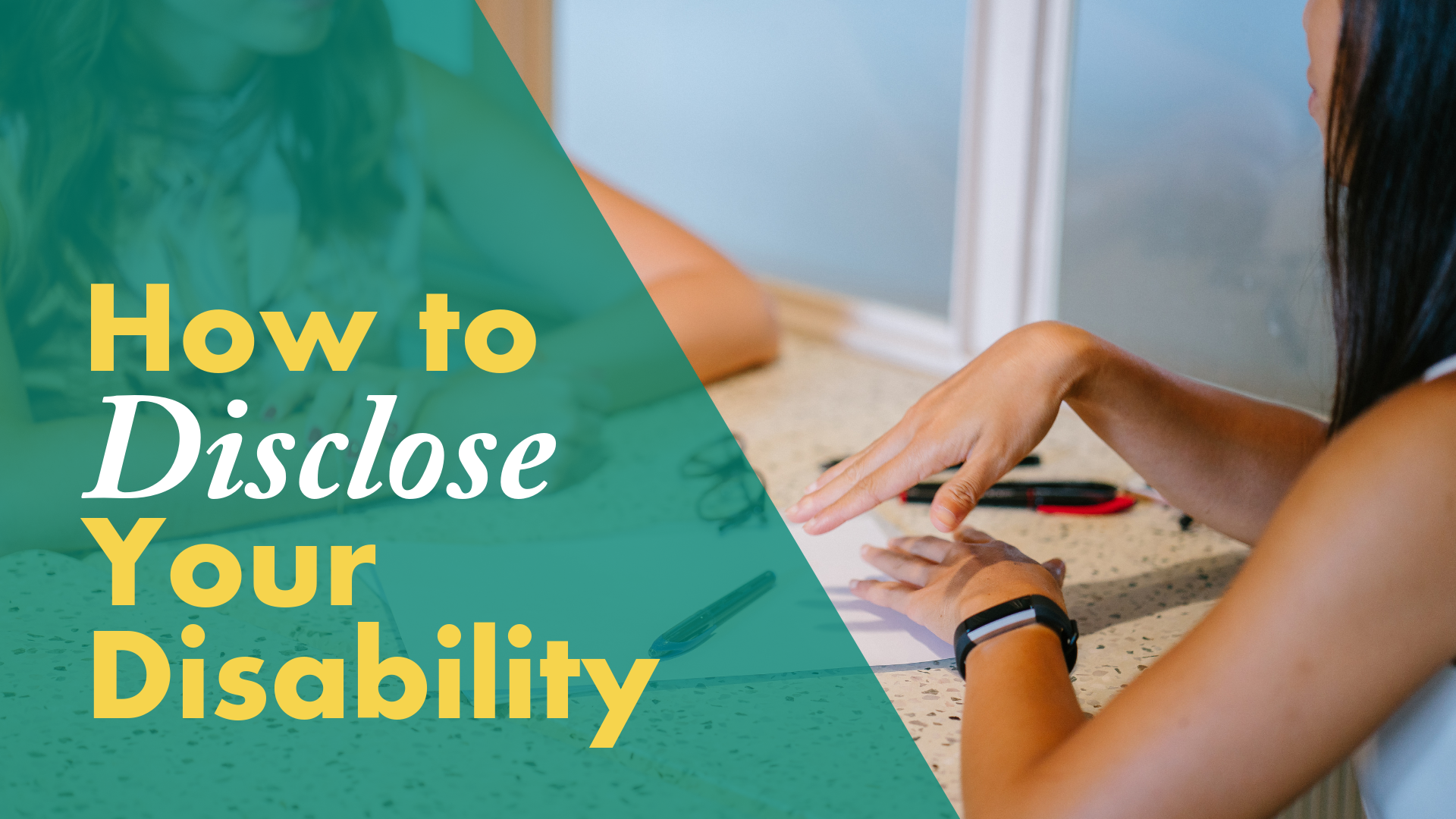 Do you need accommodations at school or in the workplace due to a disability?
Do you know how to ask for accommodations?
Disclosure is the first and sometimes most difficult step.
Although there is no right or wrong approach to disclosing a disability, the process can seem overwhelming. Being prepared with your own Disability Disclosure Statement can help you to disclose your disability when you decide you are ready to share disability-related information with a prospective or current employer or college.
In this lesson you will learn how to write a Disability Disclosure Statement.
Next Steps:
Watch the video posted below
Complete the Disclosure Statement Activity
Show what you know at the end of this lesson by taking a short quiz
Activity Instructions:
Thinking about potential disclosures you may need to make, and about your One Sentence "power statement," download and complete the Disclosure Statement activity.
Save this document and practice disclosing your disability, so you are ready when you want to disclose.
Disclosure Statement Activity Level 1.pdf
NEED HELP? Please review our Troubleshooting Frequently Asked Questions here.
Comments:
What did you learn from this lesson that you didn't know before?
What was useful to you?
How can we make our learning tools better?
Please write a comment in the section below to help us improve our learning platform.
Thanks!
And that's not all...
This is an example of one lesson from our Independence Unit. We have a growing catalog of Education, Employment and Independence lessons. Click the link to see our list of  INCIGHTful Transitions Curriculum lesson titles.
For purchasing questions please contact Pia at [email protected] or (503) 705-2820